Best NIN Song ever?

United States
11 responses

• Mexico
3 Jun 08
IT´S very difficult to me, choose the best song, i think that i probably make a top 5 of nin. without order 1. hurt 2. head like a hole 3. closer 4. burn 5. physical and maybe 6!! 6. whish

• United States
5 Jun 08
I can not even give this a top 10 list i started to make a list going in order of cds and i had over 10 before the fourth cd i might be able to do a favorite from each cd, it would be. purest feeling, something i can never have,gave up, i do not want this, the fragile, right where it belongs, me I'm not, 3 ghosts I (i think ), lights in the sky. and even this was hard to do on most of the cds.



• United States
1 Feb 09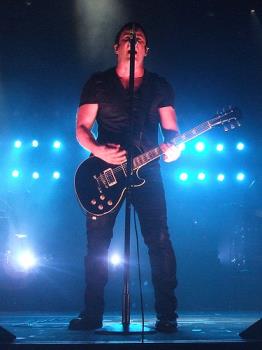 And All that could of been
,
Somewhat Damaged
and
Even Deeper
(though I could go on to name more songs) are heavy in lyrics, awesome music, and deeply effect me. I would not say they are their best works, but the power they have are quite impressive. Off the current album, not listing the obvious radio songs, I think
Echoplex
and
Head Down
are really good. I think one of my favorite all time songs is
The Fragile
and
We're in this together now
for the hope despite despair message I feel off of them. It is really hard to just name one song that is my favorite, and even as hard to limit it to a few. Nails is one of my favorite bands, I think it might be esaier to name songs I am not so fond of.



• United States
24 Jul 08
It's hard for me to choose just one! I think my absolute favorite is "Twist," which is the original lyrics for "Ringfinger." But I honestly can't think of a song by NIN that I don't like. :)

• Philippines
10 Dec 07
I love Head Like a Hole, March of the Pigs, and Eraser. And oh yeah, Gave Up :D

• United States
29 Nov 07
It is a toss up between Terrible Lie, Closer and the ethereally painful, "Something I Could Never have", yep the third is my most favorite. sharing the light, Miss Erica Hidvegi, the Enlightenment Advisor, B.A. Psych/M.A. Transpersonal Studies- Cnslng/Author, Artist, Photographer, Entrepreneur & Freelance extraordinaire

• United States
19 Nov 07
The Line Begins to Blur Zero Sum Me, I'm Not Burn Wish