I am peplexed,would u help me?

China
November 14, 2007 9:45pm CST
I really find it is very difficult to make accquaintance with a stranger and even fall in love with him!Cause there is little chance in my circle to get close to a man .But i am not a girl who can not live without a man ,and i can live very happily for myself.However,all my friends have their partner,and i have no experience in loving ,and they are always urging me to find one,and also my parents kept saying it whenever i called home,uttering that u are old enough to have a boyfriend,and if u don't have one when u are young ,it is difficult to get one when u get older.I feel very hard when i heard this.But i can not get any man as a boy friend!And i also enjoy my single life!Also,i will not invest any affections to a man who i don't like!But i know what my friends and parents said makes some sense,so i always feel very contradictory about my situation.What i should do ?Thanks very much!
4 responses

• Delhi, India
15 Nov 07
First be at east and feel comfortable. There is nothing wrong in you, if you cannot make acquaintances with strangers. There are many like you in this world who feel hesitant to approach a stranger. Always be confident, if you have to approach someone, you just think that he/she is a normal humnan being like you. Think of the worst result, he/she may speak to rudely or may not respond to your greetings/query...do not be afraid, if he/she does not speak in a nice manner, it is his fault not your mistake, because you tried to initiate the conversation. Likewise, you can make new friends, do not hesistant to approach someoe, if you like him. Just check out about his background etc., if you can, before you approach him. And always remember that there is no perfect man in this world, whomsoever you approach for friendship will have some minus and plus points (you too would have some minus and plus points). Be positive in approach, my wishes are with you...you will definitely succeed. Best of Luck!

• Delhi, India
15 Nov 07
Thanks for appreciating my views. Also, big Thanks for marking my reply as the best one. Have a great day! Deepak

• Canada
15 Nov 07
You know wha. Your right it is difficult to accquaint and fall in love with "strangers".. i think that when your true love is meant to come around he will. If your good living alone now then keep doing so and when that lucky man comes around youll JUST KNOW and wont have those difficulties youve been having! good luck

• United States
15 Nov 07
if u can avoid the headache and the heartache of loving, by all means! i used to be the type of girl who couldn't LIVE without a man. when ur that type of girl, desperation comes to play an ugly role in ur life. u find urself settling for relationships that are completely wrong for you. the best advice that i was given was to let love find you. never mind what everyone else is saying or doing. do what feels comfortable and right for you. just work on being friends with people. there is not as much pressure this way and you'll make relationships that will last for a long time.

• Malaysia
15 Nov 07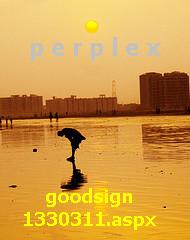 Hi & Hello, fangzi. In your case it is a similar* case to "XENOPHOBIA", where the intense feeling or irrational dislike or fear of people from other countries. I used the word 'SIMILAR'*. To debouch yourself or cast out from this region or zone, you have to search, determine and sort the ADVANTAGES of having your smart boyfriend that can create, build up and foster good life. HAPPY DADDY.