Do you believe in UFOs??

China
3 responses

• Canada
16 Nov 07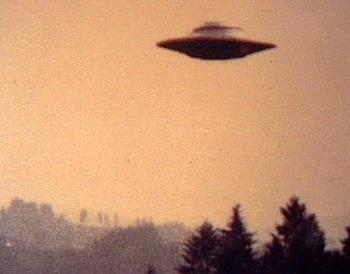 Yes I beleive. I think we are very nieve if we think that in this vast universe we are the only ones out there. There has been way too much documented through the years to deny this.

• India
15 Nov 07
I do believe in ufos .even yeterday i heard about a ufo being sited at arizona in US.even i have seen a ufo myself but nobody really trusts me not even my friends.i do believe that there are fellow beings like us some where in the universe and sooner or later we will surely find them out.

• Philippines
15 Nov 07
no, UFOs are not real. the bible is clear that the only life that He created was only here on earth. i think it is the devil who made that so that it will take our attention away from God and the things that He would rather that we give attention to. i know that this is strong preaching, but we are spending billions of dollars in projects that aim to establish extra terrestrial life but there is none. that is because they don't exist. i wonder until when do they want to pursue this losing cause? why not feed the hungry in the rest of the world? i think it is okay to study about the universe, but to try to establish communication with extra terrestrials? no way. they will never find anything because there never were aliens.