Laptops to Desktops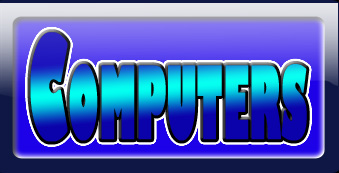 Canada
6 responses

• Malaysia
15 Nov 07
If you are always on the move or you need to do work from many location in your home then laptops is more suitable for you compared to a desktop. You get a desktop if you are only going to do work on your computer from a fixed location.

• India
16 Nov 07
Go for a Laptop. I have done. sold my desktop and purchased a Dual Core Laptop for INR 28000 ( about USD 700 ) Now I can use the PC at home and on the move. I consider : desktop + UPS = laptop Now, if there is a power failure, i don't have to worry for about 2 hours.

• United States
23 Nov 07
I'm torn on this debate. I've recently purchased a laptop from HP with all the bells and whistles so that I can not only do web browsing, document handling, business activities, but that I could also take on my gaming needs. Prior to this, I had a laptop and a desktop. I just moved and got rid of the desktop because my laptop does everything I need. I could always place it on a desk and do my gaming, I could always take it with me on trips and ALSO do my gaming. It just satisfies both of my needs of mobility and gaming. However, if you are looking for an inexpensive laptop and you are a gamer, you might as well go for either both or just a desktop (if you don't need the mobility). I love laying on my bed and reading articles online, open up the casual games, and then when I want to do the hardcore gaming, I just place it on a desk and connect an external mouse... and off I go.


• Craig, Alaska
2 Dec 07
I've had desktop for years and now within the last few years I got laptops instead. I love laptops better and sometimes their cheaper then desktops. I love carrying my laptop with me when its warm out and finding the wifi spots to get on the net where every I am. I love laptops I never want to own a desktop again and laptops take up less space then the desktop.