"be healthy"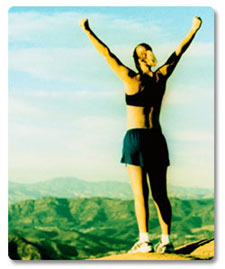 Philippines
November 19, 2007 9:13pm CST
Great skin starts with an ideal balance of diet and exercise.A diet rich in vitamins, minerals,and natural foods coupled with a daily exercise routine keep us and our skin looking young and feeling healthy.take a daily multi vitamineat more fresh fruit and vegetablesdrink8 up of water a dayexercise 30 minutes a day,3 times a week.
2 responses

• Malaysia
21 Nov 07
Hello reanicah. Thanks for the fruitful tips. I already have skin problem now but didn't know how to solve it without taking out big budget. I will try it to make sure my skin keep healthy as you have said. HAPPY LUCKY. **prettyhanan**

• Philippines
21 Nov 07
really? oh im sorry to hear that, but thanks god coz this tips will really help you.

• United States
20 Nov 07
Water is definitely important. We need to hydrate inside and out for healthy skin. Drink water and use good moisturizer.

• Philippines
21 Nov 07
yeah water makes our skin healthy,and thanks for your response.have a nice day.