what is christmas for you?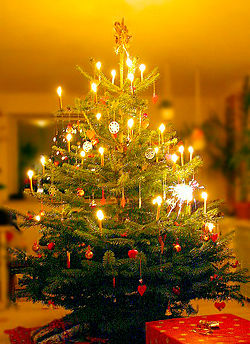 Philippines
November 22, 2007 2:14am CST
for me, christmas is very happy,except of the gifts that i receive every christmas, my family is complete.i really enjoy the christmas we are going to church to give thanks to god for all the blessing that he gives to us.how about you what is christams for you?
2 responses


• Philippines
23 Nov 07
yeah your right the meaning of christmas is sharing and giving some love to each other.thanks for your responce and have a nice day,stay in touch.

• Australia
22 Nov 07
I really hate Christmas these days, I have no family now and all I do is remember the good times, I knock back invitations to join my friends families as I get too upset and I don't like to put a downer on other peoples day, I think it is something that no-one understands until they too have no family left either...I will probably be spending my Christmas here with my Mylot friends...

• Philippines
23 Nov 07
really? oh so sad. but don't worry maybe i will spend my christmas there in you,lol.......