can i use paypal without verifying?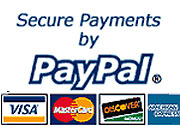 Philippines
November 23, 2007 9:58am CST
i have my paypal premier account. but i did not confirm a credit card in my paypal account. when i try to verify my paypal, it said that it needs a credit card confirmation. is it really needed to have a credit card to be confirmed? can i still use my paypal account in shopping online? can i still use it in shopping in e-bay? please help me guys.
7 responses

• Philippines
24 Nov 07
Hi Ulrac, I have a paypal premier account and I can tell you that you can still recieve payments or money online to your paypal premier acct. You just can't withdraw your money without confirming it with a credit or debit card. You can spend the money online though but it has a $100 limit. If you exceed that you need to verify your account. :) Hope this helps. BTW, what country are you from? Services vary from country to country. If you tell me your country I could do a little research for you.

• China
24 Nov 07
Hi,there! You can use paypal without verifying. There's no problem. You can use your paypal account to receive money from others or send money to others.But there's a limitation of the money that you can withdraw from paypal if you don't confirm with a credit card. I don't remember it too well,but it seems to be $500.If you wanna withdraw more than that,you may need to confirm with your credit card.If there's money in your paypal,then you can shop online in e-bay. Have a good day and best regards!


• India
24 Nov 07
Dude, paypal is the best way to transcat on net..and lemme tell u my experiece..if it helps u! i have been in online earnings frm quite some time..earned around 80-00$ so far..all goes in paypal..and also used in ebay to pirchase things..but they limit use to only 5 times..plus if u really wish to make so gr8 1000's $ earning if some online work might giv u,paypal wont be efficient for u then..registering wid credit card is no big deal cos 1000's of ppl are registered wid it..i hav also seen a man wid paypal card!! i have recently registered cos i m looking for some online work ...(and its compulsory also for me..d site demands so!!) paypal charged me some 2 $ for d same and a code should appear in the next bill..then giving htt code, they credit those 2$ in ur acount(so u get ur money bac!!) and plus u r registered giving to loads of oppertunity to earn n spend if u a internet freak.. so ur wish..if u think u gonna earn gr8 dollars (if dere is a oppertunity ) then go ahead..don verufy so d sake of it.. i m verifying myself after 2 yrs of using paypal cos i feel dere's a need for me now..i might even get tht paypal debit card cos paypal can be now verymuch be operational through indian banks.. hope this helped! cheers!

• United States
23 Nov 07
You need to verify the card so that it is not someone who found (or stole) the card and is trying to take money out of an account that he/she does now won. They are just trying to be safe with your money.

•
23 Nov 07
Yes but you buy things using money to your bank account or transfer money from paypal to your bank account unless you add a card. It's not difficult you have to verify it so it takes a couple of days but is worth it if you use paypal a lot on ebay etc.

• Malaysia
23 Nov 07
I believe you must use a credit card to confirm your paypal. As far as I know the only thing that you cannot do if your account is unconfirmed is that you cannot withdraw your money from there. may be someone else would have better knowledge about this. Anyway, why don't you get a Visa debit card and use that to confirm your account. There is no need to get an actual credit card.