DREDG rocks!!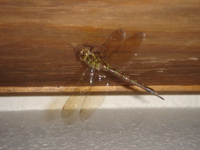 United States
October 28, 2006 6:47pm CST
My sister dates the lead singer, I know that they are super popular in Germany and in Europe as well as in California too. I wish Seattle would get with the program and start realizing that this band is a great band!! They are AWESOME who here knows this band or familiar with this band and loves them??
2 responses


• United States
20 Jan 07
you do? Yeah he is so cool, and sweet I hope soon that they get married, he is my youngest daughters God Father so it is really neat, I feel bad as I told him that he did not have to do it since he and my sister were not married but he is so committed to her it is the sweetest thing. He is a great guy and not like the typical lead singer of a band.