What's your favorite House-isms?

Brazil
4 responses

• Philippines
27 Nov 07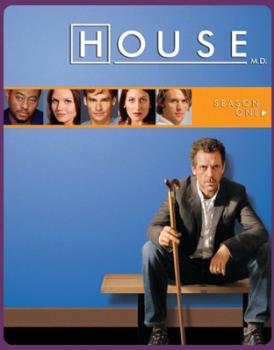 Here's The Immortal House Lines on "the Pilot Episode""Attention, sick people and their loved ones! In the interest of saving time and avoiding a lot of boring chitchat later, I'm Doctor Gregory House; you can call me "Greg." I'm one of three doctors staffing this clinic this morning. This ray of sunshine is Doctor Lisa Cuddy. Doctor Cuddy runs this whole hospital, so unfortunately she's much too busy to deal with you. I am a bored, certified diagnostician with a double specialty of infectious disease and nephrology. I am also the only doctor currently employed at this hospital who is forced to be here against his will. But not to worry, because for most of you, this job could be done by a monkey with a bottle of Motrin. Speaking of which, if you're particularly annoying, you may see me reach for this: this is Vicodin. It's mine! You can't have any! And no, I do not have a pain management problem, I have a pain problem... but who knows? Maybe I'm wrong. Maybe I'm too stoned to tell. So, who wants me?" -Dr. Gregory House

• Australia
29 Nov 07
Gosh there are so many funny ones!! I love House... here are a few House-isms off the top of my head that I loved: Cuddy: "Are you being intentionally dense?!" House: *pulls dumb face* "Huh??" "I thought I'd get your theories, mock them, then embrace my own. The usual." "Oh, I stuck that primo!! How rad am I??!" "Your brother has Ornithine Transcarbamylase Deficiency. You want me to write it down? Good, because it takes a while." Chase: "How would you feel if I interfered in your personal life?" House: "I'd hate it. That's why I cleverly have no personal life."

• Portugal
25 Nov 07
That one is very good! He is an excelent actor! I don't remember any House-isms. But any episode is very good!

• United States
31 Oct 08
You're right, there is always a good one in each episode: "How long have you known me?" (Usually to Cuddy or Wilson lol) "...but it says something about you." (His excuse for asking non-medically relevant questions) "Not medically relevant" (He says it a lot I think - and his team too) "Slippery slope!" he's talking about how they removed free cable from patients rooms Can't think of any more right now.

• United States
31 Oct 08
Got some more: (just love transcripts!) Something's missing. Well figure it out, find it out, and then find me Mom! (whiny tone) "Well that wouldn't be any fun." Who's getting teary? "Which is why it's gonna be so cool when I turn out to be right." "There will be, unless you ..." (his threat-making opening words) "Double the dose." (or sometimes it's: "Up the dosage") "Okay, here it comes." (when he's about to get the exact answer he expects) "So he can lie about it later." (or substitute other appropriate pronoun!) "...it's always about you isn't it?" btw, reading transcripts is fun - it's great for a laugh or two remembering House's expressions!