Who Does Their Holiday Shopping Before Thanksgiving?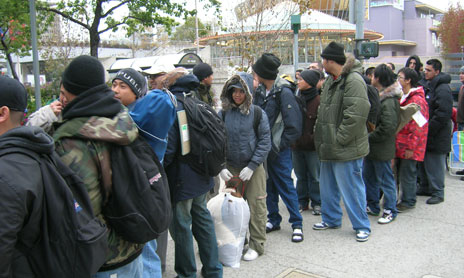 United States
November 27, 2007 2:14am CST
I do and I have been doing it for a while. I find it easier and alot less stressful. Even though they have alot of good sales during the holiday i just dont think its worth all the rushing around and waiting in lines. I usually start buying stuff at the very beginning of the fall season.
3 responses

• Malaysia
27 Nov 07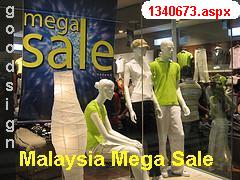 Hi & Hello, chris57455. Actually they enjoy the long line-up because they maybe meet some new friends and making new friendship. In fact if this kind of vivid gathering does not exist, Thanksgiving Day will not be a great day. In my country, Malaysia, even though we don't celebrate for 'Thanksgiving Day' or 'Black Friday' but our government has promote MEGA SALES, one month in a year. For which month, our government will make an announcement through e-media. Where all mega-stores have to participate, if they disobey the government's directive order, they can be charged and fine. Happy Postings and Earnings, chris57455. HAPPY DAPPY.

• United States
27 Nov 07
There are two reasons I do not do my shopping before Thanksgiving or on "Black Firday". First, I remember back in 1994 I had a job as a cashier in a small department store. It was 6:00 am and we were opening the store for our big sale. As the people rushed in you could actually feel the floor vibrate from all the people rushing in to be sure to get what they wanted. I also remember all the people standing in lines that wove down and around the isles waiting to be checked out. Thanks but not thanks. I also don't do my holiday shopping before Thanksgiving because I feel stores are taking "Christ" out of Christmas and making it too commercialized. Now days when people think of Christmas they think of all the people they have to buy for and not the real meaning of Christmas. The way things are going we will have trees and decorations available before Labor Day and instead of singing "The Twelve Days of Christmas" we will be singing the The Twelve Months of Christmas. One thing I have done in the past is when it is someone's birthday, I not only buy their birthday gift but also their Christmas gift and any other gift I might need for them throughout the year. That way by the end of the year everyone is already bought for and I don't have to rush to do holiday shopping in a mad rush of people and high prices.

• United States
27 Nov 07
I mean I do when I can, sometimes during certain times you just don't have enough time. And its always easier to do so then, I mean you'll have the sales and the cheaper prices because once we get into December prices amazing shoot up. So I'd love to always be able to shop before Thanksgiving, but you can't always get what you want.