Which Are Your Favourite Nintendo DS Games?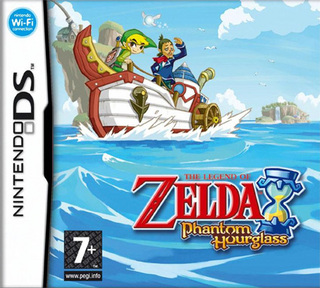 Italy
November 28, 2007 7:05pm CST
A couple of weeks ago I bought a Nintendo Ds Lite Black! It is so cool! There are lot of great videogames. I'm trying some of them. My favourite right now is the adventure game Zelda: Phanthom Hourglass. I like rythm videogames, like Taiko No Tetsujin and Osu! Tatakae! Ouendan. I like a lot simulation of life like Animal Crossing Wild World, It's very addicting expecially when you play with your friends. Another great game to play with friends is Mario Kart! Anyway every Mario game is a great game lol! So I ask to you, Which Are Your Favourite Nintendo Ds Games? Which kind of games do you like, sports, rpg, adventure, rythm games and so on..
4 responses

• China
22 Mar 09
My favourite DS game is "Zelda" ,too

• United Arab Emirates
8 May 08
Phantom Hourglass sure is the best DS game ever followed by Super Mario Bro. and also Mario Kart. i love my DS so much! i want more zelda games though

• Sweden
1 Apr 08
I just love RPG (mainly japanese, JRPG). Preferably those with and active battle system (no button mashing). Unfortunately, there are not many RPGs available for the NDS. So games like Final Fantasy 3 and Crystal Cronicles: Ring of Fates are obvious favorites. Other games that have caught my attention are Phantom Hourglass and Phoenix Wright/Apollo Justice: Ace attorney

• Italy
23 Feb 09
Yeah Final Fantasy III is great! It's out now even Final Fantasy IV that has a better graphic. It should be better. I bought recently Final Fantasy I & II remake for gameboy advance. They are cool too. You should try "The World Ends With You" which is a JRPG. It's a different from other RPGs, I think it is original and has a great soundtrack! :)

• Indonesia
25 Feb 08
I've always been a strategy games fan, especially turn-based ones. I primarily like Advance Wars, Etrian Odyssey, and Yu-Gi-Oh. Not a big fan of RPG and adventure games in handheld, if I wanted to play any of those genres I'd stick with console (XBOX/PS2), since the games there would definetely have better graphics, music, sfx and no battery recharge needed.