How do you all manage your stress?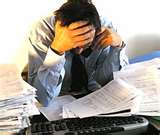 Canada
November 30, 2007 12:38am CST
I have difficulty with managing my stress, since i am studying and take the responsibility of looking after my family, this puts a lot of work load which is really hard to manage. please suggest me with suitable tips to cope up with my stress and tensions.
1 response