Which is your favourite beach?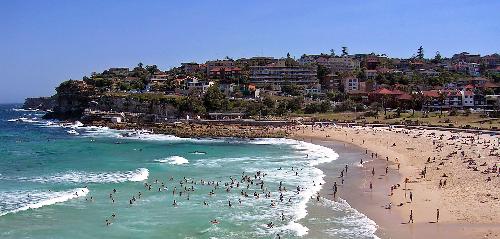 United States
December 1, 2007 11:40am CST
I am planning for my next vacation and would like to visit some beaches. Do you have any recommendations? Please include a little more details in your recommendations. Thanks in advance.
2 responses

• United Kingdom
2 Dec 07
I think the Maldives in a collection of tiny Robinson Crusoe type islands with waving palm trees and a warm blue ocean to swim in and enjoy some snorkeling. I loved going to the Seychelles, particularly La Digue Island. The beaches there have lovely rock formations on them. Taking a bike ride from the main settlement on the island I cycled over to a beautiful beach with little waving dancing into the shore. I parked the bike and walked along a coastal path. There we found a beach just for us. We had a wonderful time splashing in the warm water and enjoying the lush green scenery. My favorite beach is one in Samoa in the South Pacific. Wow! It is stunning with white sand, gently waving palm trees and a few pretty little islands just off its lovely coastline. There are a number of traditional thatched like huts called fales to stay in, right on the beach. I loved spending a few days on Namua Island. It is a small island with a few fales on a gorgeous white sandy beach and the walk to the top of its hilly interior had fantastic views of the reef and other little islands that are nature reserves.

• United States
1 Dec 07
Well..considering i haven't really been to many different beaches in my life, i don't know if my opinion really is kinda biased. Anyway, Seal & Huntington beach in California are my favorite, though i don't tend to go to the areas where the general public is....hehe. I tend to go around where the homes are, and it's more private and really nice. But then again, i think any beach would have the similar features that these have...so i don't think i'm helping too much ;)