acid reflux - what is the cure???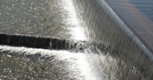 Canada
December 2, 2007 7:30pm CST
I am only 25 I have been eating healthy for about 1 year now and my acid reflux (or GERD) because i dont have heartburn or pain i just have throat problems due to acid - IT started when i was pregnant almost 2 years ago i dont drink pop or coffee or tea i dont eat sPicy foods, i dont eat white dough foods anymore (rarely) i dont eat greasy foods anymore (rarely) i dont eat food with sugar (very rarely) i gave up orange juice,kiwi,mango,pinapples!!! but still this problem persists and i dont know why.. if anyone has any idea on how to help this problem -I am all ears
7 responses


•
3 Dec 07
take vegetables frequently.drink more water and buttermilk daily.avoid stress and strain.be cool.don't have exitement for every thing.don't go on thinking on every small issue.have meditation daily. wish you good health and success in your attempt.

• Singapore
3 Dec 07
i dont really know what can effectively cure acid reflux but i can emphatize with what you are going through with the discomfort and all. perhaps it would be best to seek medical advice with your doctor to treat this problem effectively once and for all. i wish you all the best

• Nepal
4 Dec 07
Yes, really as hoghoney said, there doesn't seem to be a cure for acid reflux. Even I take good foods, try everything to keep it down, but to no avail. Although I have left taking allopathic medicines, I am still taking ayurvedic medicines but still my acid reflux still persists. I don't know why. Try eating fennel seeds after each meal. I have questions though, is curd good for reflux? Can we keep taking black pepper or not? What about raw onions?

• Philippines
3 Dec 07
Hi, I know how uncomfortable it can be because I have also acid reflux (GERD). You cannot stop having acid reflux just because you have avoided foods that tend to cause it to get worse. Early this year I went to a doctor who specializes in this (gastroenterologist) and prescribed me omeprazole. It is effective for me. But when you don't want to take medicines as much as possible, something also worked for me. Take a one fourth teaspoon of baking soda and mix with a full glass of water at least twice a day for three weeks, don't stop even if you feel better already before the third week. Once you take it before breakfast and the next before bedtime. Make sure your stomach is empty when taking this. If yours is really bad you can take half a teaspoon which I did for mine. Good luck! You can pm me if you ahve anymore questions.

• Philippines
3 Dec 07
Do you have voice problems along with your throat problems? I'm a speech pathologist and had a patient before who also had GERD. His GERD affected his voice. I'm not aware of any cure for GERD but a few life-style changes might help control the disease. Try not eating anything at least 3 hours before bedtime to reduce reflux when you are sleeping. Adding a few more pillows while sleeping can help keep the acid from coming up the esophagus due to gravity. I also read the chewing gum can help manage the disease since chewing gums stimulates production of bicarbonate which contains saliva and in turn increase swallowing. When swallowing saliva, it neutralizes the acid in the esophagus. I hope that helps...

• Australia
3 Dec 07
hi there sabbathandruth yes my friend has reflux she even use to joke on it she said to me she does take pills for her reflux but it is bad acid she has anf plus she is a big lady but she will have a operation do take some fat off thanks for this discussion and happy postings