Less assertive women make better relations??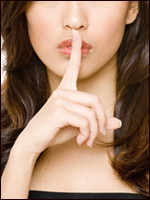 India
December 8, 2007 1:19am CST
In couples in which the woman is more verbally assertive, and the man more submissive, the relationship tends to suffer. Pls. put your remarks.
2 responses

• Australia
8 Dec 07
Yes it does but I don't think the women is to blame I think it is the man who feels threatened. He has had his mother telling him what a man he is and now he has this woman who sees him for what he really is. She may actually adore him but he wants to be the one who is dominant in the relationship because that is how he has been raised and he feels that she is trying to dominate him. Men are a bit odd that way.

• Canada
9 Dec 07
This is an unusual situation, in my opinion. It is usually the other way around or the couple on the same ground, compromising. Yes I think this would make a very difficult relationship. But sometimes it is a good thing because the man wants a woman to tell him what to do. Some men don't like to take the responsibilities that are involved in being the decission maker. My sister is the strong one, the domineering one, in her marriage. And her husband is okay with that. They have been married for 30 years and it seems to work for them.