3D Baby Uttra Sound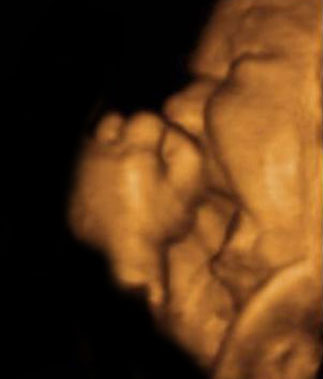 Canada
10 responses



• Canada
17 Jan 08
i had one with my baby girl, i thought it was soooo neat. it was a lil expensive but they guy i had doing it has a garantee on what he does and that he will keep going till you see what you want to see, hear what you want to hear and get the right pictures you want. the package i got was only supposed to be 30 minutes long but because she wouldn't uncover her face he kept going til we got a picture i was happy with. took almost an hour but i got i wanted.

• Canada
18 Jan 08
yeah i looked into that place. but the place i went to had a better garantee and the ones running the place you named the person doing it isn't a registered radiologist (i think thats the technical name for the ultrasound ppl) the 2 guys that do it at the one i went to both work at the ultrasound place here in the city i live in. and the one guy that does it is the only guy i like doing my ultrasound. he sits for as long as it takes (3D or normal ultrasound) explaining every lil thing to you. when i was pregnant with my son i had to also have an ultrasound on a very bad galbladder. and he felt real bad about having to push on my tummy and make me turn different ways to see how bad it was. he kept apologizing. with my baby daughter my 1st u/s i had to go somewhere else. and when i had my 2nd i when to see my favourite guy and i told him the woman doing the first one scared me with the faces she was making at the screen so he sat there showing me every lil thing and that he didn't see a single darn thing wrong with her. but the 3D place he works at is www.fetalexpressions.ca


• United States
10 Dec 07
I was offered one with my 2nd pregnancy as I was almost 35. However I declined to have it done, as it is very expensive and I didnt find it necessary, as whatever it showed i wouldnt have ended my pregnancy anyway. I do know people that have had them done, and they said the pics were amazing. To each their own I guess

• United States
10 Dec 07
I would have loved to have one done with both my pregnancys but they are so expencive. Plus where I live we would have to drive 3-4 hours one way to get to where they have a 3d machine. It would have been really cool to see my babies in my belly. I only had one ultrasound done with each and that was at 8 weeks. So they looked like a little grain of rice. LOL.

• Philippines
26 Jan 08
i havent tried because it costs much here..maybe for the 2nd baby soon..i will want to experience it..it's amazing to see your baby inside the womb, you can see your baby's face and the other part and it's fun..its good for you to experienced it..

• Singapore
18 Jan 08
this is an interesting discussion. i had never heard of a 3D baby ultra sound till today. the ones i've heard of are the normal ones on a black and white screen and then the picture of the baby comes out on a photo. some people keep the photo and scrapbook with it. although i must say the concept of a 3D ultrasound is very cool. almost like your belly suddenly became transparent eh? wonder how much it costs. USD 500? or less?

• Canada
17 Jan 08
I had thought about getting this done with the child that I am pregnant with now but its so expensive and I'd rather have the experience of seeing my baby the first time they put him in my arms. I have had the black and white u/s done many times and think that one is just fine :)

• United Kingdom
17 Jan 08
I would have loved to have had a 3D ultra sound during my second pregnancy. However it was too expensive. I was keen to see what my baby looked like before the lovely time that I first felt him move. So I had two private normal ultra sounds and one normal national health service normal ultra sound. I liked getting the black and white photos of my baby. I found the black and white photos of my baby son born in 1995 and they are amazingly still in good condition.

• Canada
27 Dec 07
I saw one of our friends couple who had a 3d ultra sound and I just couldnt believe. it,s amazing to see your baby like that. So we decided that for our first child we will do the same. And at the same time having the dvd of your ultra sound is great gift for all the grand-parents and ther family members :) In 2 weeks we will go for our 3d ultra sound. i wanted to wait to be at least 30 weeks pregnant for that, to be sure to really see the baby :)