anyone seen CANNIBAL HALOCAUST? what do u think of this film?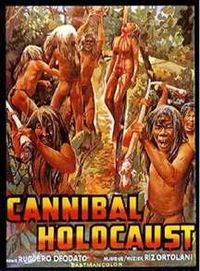 Philippines
December 11, 2007 10:24pm CST
i've seen this brutal and inhumane film... human exploitation -- they say! this movie is classic. i think i was not born at that time yet. if u have seen it? tell me ur views about it!!! it is the most controversial film ever made!
2 responses


•
12 Dec 07
It is a classic in the exploitation movies. The reason for the controversy is because the animals that were killed in the movie were killed in real life. This is before there were laws made to protect animals. To me the most vile scene regarding animals was the turtle scene. The whole movie is good but gross. It is a classic and "must see" for any exploitation fan. I watched this movie while I was pregnant and it was the only horror movie to ever make me throw up.