Do you think you are a nice person?

India
December 12, 2007 9:07am CST
Do you think so? Or you have to remind your self to behave like one.We behave very differently with other people and try to put forward our best behaviour.So others think that we are very nice.But only we know what we are exactly,how we think,react and feel.Whther this make you a nice person or a not-so-nice fellow. Well let me answer first.Mmmmm I think i can be a nice person if only i try a little.so.....that makes me a not-so-nice person.Hehehehehe
8 responses

• India
14 Dec 07
Hi worthy, I think, I am the kind of person who actually is considered bad in many perspectives. For I am unconventional, I speak, do and act my heart and do not say sugary words and do not mix with ppl with whom I do no share the vibes. So, apparently I am not a nice person. But I know and my friends and family do that I am a transparent, thoughtful and if not a philanthropist but certainly a kind person. I would not hurt anyone for my interest or otherwise, I would not go overboard doing things that might put others into trouble. However, I can go overboard, in all positive sense of the term, when it comes to my parents, family and close friends. That's how I am. Now you are the best judge, worthy.

• India
16 Dec 07
I would consider myself lucky if I come anywhere near to what you think,how you think and the transparency of your soul that you have.I like you for not being extra sugary though i myself can't help being too sweet whenever i am very happy or touched by a person or a situation and i do go overboard in both happiness and anger.Being unconventional according to me is being original and I don't think that makes you a bad person.In fact this world will be a better place if even 25% of the people think and feel like you do.:) *Hugs*

• India
22 Dec 07
Hi sweetie, I cannot tell you how much satisfying your comment is! Thanks for the loads of appreciation. However, I am not that good and It would be my utmost pleasure if ever I could live up to the ppl who actually are. I get that we share the same vibes and what you have to say regarding being unconventional means being original is just the right synopsis I was struggling to express. Love and huggles. WISHING YOU AND YOUR FAMILY MERRY X-MAS.

• India
4 Jan 08
Oh yes, I think I'm a nice person. I'm quite a bit reserved and sociable to only those who know me fair enough, but that doesn't make me a bad person, does it? But, overall, as a human being, I feel I am just too nice and as do many others. Those who don't know me, whatever they might utter, I just don't bother to listen.

•
24 Dec 07
Sure. I'm nice to those who are nice to me, certain people who aren't nice to me just get ignored and select view I just cannot get on with nor would want to. That doesn't really change a thing regarding how nice I am because nobody can get on with everyone all the time. It's nice to be friendly and make friends, I was wasn't nice I doubt people here would think highly of me. ~Joey

• Australia
13 Dec 07
I am a very nice person for as long as you are nice to me. If you choose to upset me... then you will have to suffer the consequences of your actions. Nice does not mean that you have to be a door mat for everyone to step on you.

• Philippines
5 Jan 08
Hi dear worthy c",) I cannot really say that i am a nice person, but striving to be a good person..hahah other people say that i am nice, but i don't know if there are people who hates me surely they would not say it in my face but anyway... i don't care as long as my concience is clear that i haven't hurt anyone...take care worthy and God bless you always c",)

• India
25 Dec 07
Only the Conscience will have the correct answer for this question. Every action or problem has two sides, and for one it may be correct and so one may be a right and nice person to deal with, and if asked the other one who viewed the problem or situation from his/her angle, we may not be the nice person.

• United States
24 Dec 07
I think I am a nice person :)

• France
19 Jan 08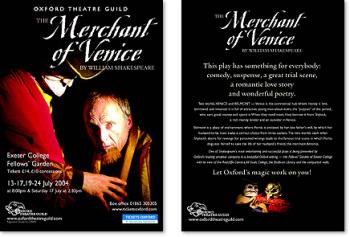 Ain't a nice person, don't put forward my best to others, I might be kind thou not nice. I stop believing that we are someone on the outside and deep inside our true self will appear. We are who we are. I am doing my best to be sympathetic right now and boy it's hard. In my view no one is nice due to charity or a helping hand that's something else. You're nice when some bails you and you still there. The Merchant of Venice is a piece that should be seen to realise what is being nice.