do you collect starbucks planners?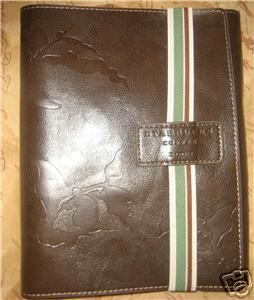 Philippines
December 13, 2007 11:07pm CST
Well, it's christmas season again and the new hunt for the Starbucks Planner begins for me. Gunning for the Starbucks Planner has been a tradition for me since i started it last year. At first i just wanted to have the planners (no mistakes to that, it's really in "plural") to have the coupons on it for me and sell the planners to someone who wanted it. But then i found out that Starbucks no longer provide those free drinks coupons that they have included in their 2005 planners and the planners were quite presentable, so i just decided to keep it to myself and have some of it as gifts to friends and relatives. After December was over, all-in-all i have managed to claim 5 Starbucks Planner for that year. My hunt for this year's planner officially began last November 9.. and now i've already completed my first promo card.
7 responses

• Philippines
14 Dec 07
My two officemates are so into the starbucks planner. One of them already has the 2008 planner, while the one is still collecting stickers. :) Anyways, they have been collecting starbucks planners since then. I do not drink much coffee so i do not fancy the planners. :)

• Philippines
14 Dec 07
oh, i see... i love starbucks coffee, its so delicous, please try some and you'll love it and you'll be addicted to it. the planner is also nice, so i like it alot.

• Philippines
14 Dec 07
My boyfriend got me my fourth (in terms of years) Starbucks planner this year. I'm currently out of the country so I couldn't get one for myself, but I've been able to get the Starbucks planners for all the years that Starbucks has had this promo. Like you, gunning for the Starbucks planner has been a tradition for me and I didn't want to miss out this year even if I'm not there. :)

• Philippines
14 Dec 07
yeah, i dont want to miss one either. it's good that your husband is here, to collect for you.

• Philippines
14 Dec 07
I would love to have it but that would mean frequenting starbucks..and that's way out of my budget..one of my officemate started collecting it since 2006. I knew also one from my e-group who sell starbucks planner at 800 pesos,I ordered actually and still waiting if there would still be avilable. How many stickers do you need to complete one promo card?

• Philippines
14 Dec 07
for 2008 promo card, you have to complete 24 stickers. 12 stickers from Starbucks featured Christmas Beverages and 12 stickers from Starbucks beverage of your choice. it's harder now coz last year (2007) you have to complete only 21 stickers, 9 from featured Christmas Beverages and 12 from beverages of your choice. but i'll try my best to have atleast 3 planners.

• Canada
14 Dec 07
where do you live... wtf we dont get planners in winnipeg with starbucks...

• Philippines
14 Dec 07
oh, i'm here in the Philippines, Starbucks caters such promo... you can ask the baristas there in your location if they also have.. Starbucks Planner is so nice & very presentable. you can send it as a present to our boss... it's really a nice gift to anyone.

• Philippines
14 Dec 07
nah... I'' just wait for you to give me one!

• Philippines
14 Dec 07
fine, then you'll have to wait forever! LOL!!!

• Philippines
14 Nov 11
i have collected them for the past few years, except for 2010 i did not keep or collect the planner because it did not look very good to me and i collected the bag and mug from seattle's best. I saw that this year looks neat and it comes with a free pouch too. :D hmmm but i have made other plans and will just buy a paulo coelho planner... i don't think i would want to spend about 2K in pesos for a starbucks planner.