Do Aliens exist!!!!!

India
October 29, 2006 5:14am CST
wat do u think regarding our extra-terrestrial frndz, n do u think they exist n space research centre's n other super powers r keepin it a secret 4 their own interest, coz there r so many proofs n stories which makes u believe in ET but which r avoided by PSC as jus considerin them mere imaginanition or illusion......
10 responses


• India
29 Oct 06
hi wat makes it so hard to digest!!!!! so many universe so many galaxies so many orbits in univerese yet not explored!!!!

• India
29 Oct 06
frnd perhaps there r many thing in life not seen but believed to exist!!!!

• Finland
29 Oct 06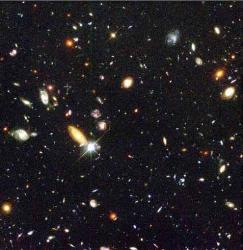 Of course there are. I mean have you actually felt how big the universe really is? Im 100% sure there are other planets just like Earth where there are living creatures on it. I think they are trying to find out the same thing - are we alone in the universe?

• India
29 Oct 06
yes!!absolutely..... they can also chatin on d same discussion as v r doin !!!!!!! :D




• India
29 Oct 06
I just dont think that they exist. I have not seen any proof or heard of any proof which can say that aliens exist. I think this is all fiction and something for our filmmaakers and television writers to make a serial or a movie or even to write a book.