Let's Talk About What's To Come On GH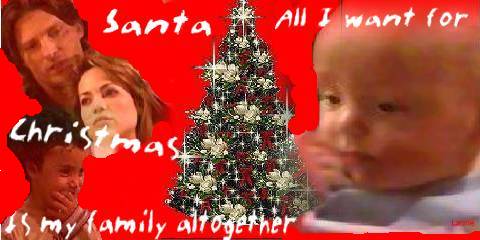 Canada
December 18, 2007 12:46pm CST
Thia post is oozing with spoilers, so PLEASE do not read if you are spoiler free and like to be surprised! Yep, I am really upset about the death of Georgie Jones. Could be dating myself, but I remember the day she was born at Luke's club. And that's all I could think about yesterday as we watched her laying there dead and Spinelli, Mac and Maxie finding out. Was wishing desperately for Spinelli to call Jason and get hime away from the righteous me me me character that is Sonny. Also we must remember that these scenes, sad as they are, will bring back another well loved vet, even if only for a short time)who has been missed dearly by alot of us. Felicia (Kristina Wagner) and of course Scott Clifton as Dillon. Also wondering who the returning vet, Sarah Brown (first Carly) will be portraying amd what her storyline will involve. I hear she will be for sure interacting alot with Sonny and Ric. YAAAAAAAYYYYY lot's more Liason in store for us. I have missed them on our screen. I will be sad on Christmas Eve when we don't get our tranditional hospital party and Christmas story, however we will get Alan comforting Tracy, as well as...YEP Liason! Those who are Liason fans are going to hate Lucky and Sam so much more than they ever thought possible when 2008 brings them custody of Cammy and Jake---booooooo but Jason and Liz I am sure will fight them TOGETHER and their love and family will prevail in the end. So much to look forward to, I say!
2 responses

• United States
18 Dec 07
I am quickly getting tired of GH. They are killing off main characters and they aren't doing the traditional Christmas party..blah. I used to like Sam before she turned into a whiny "poor" me character. I would have rather seen her go than Georgie...

• United States
19 Dec 07
I think they should ahve done a Georgie and Spenilli duo. They would have been perfect funny and sweet but interesting and with his geek knowledge and her honesty, it would have made for a good story line.

• United States
18 Dec 07
I didn't know that they aren't doing the traditional christmas eve hospital party. What a bummer!!! I already am still upset over no nurses ball. You'd think I would be over that by now wouldn't ya??? ha ha ha, at least they still showed the Quartermaines Pizza on thanksgiving, even if only for a quick moment. I have to agree with you that the storyline is PHENOMENAL right now!!! So many good things to come!