Hey what do you want in your Christmas gift?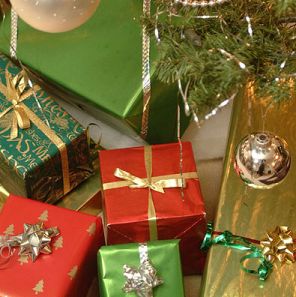 India
December 20, 2007 3:40pm CST
I know it sounds childish. But who cares it's Christmas people, there will be something on your mind that you are looking forward to get in your Christmas gift. I am really feeling that i should get a brand new Dean Washburn guitar as Christmas gift. Even i expressed my thoughts about to my parents so that Santa clause could think of giving me that only:P . Lets see if i get it. Tell me what you want for Christmas?
5 responses

• Gibraltar
10 Jan 08
Nope, I don't think it sounds childish. Although I have everything, I still want a surprise from my daughter and husband as it is sort of gesture to show the love one and give a special gift on this particular occasion. Therefore, this surprise doesn't need to be expensive as long as it can reflect the seasonal greetings. For me, if my hubby can buy me a ring or a blouse, I will be happier...

• Canada
20 Dec 07
I already receive my Christmas gift that I really wanted. I'M pregnant and they only thin I ask for me was a rocking chair and I got it. My mother-in-law bought me that and it,s already in the baby's room :P I know that all the other gift I will receive will be for the baby, except maybe for the gift from my boyfriend ...


•
20 Dec 07
All i really want for christmas is for my family to get along i love them all so much and am torn between them this christmas. I would also love a laptop as my partner is always on the comp and i only get to go on when he's out lol