Christmas Cookies: A Christmas Eve Tradition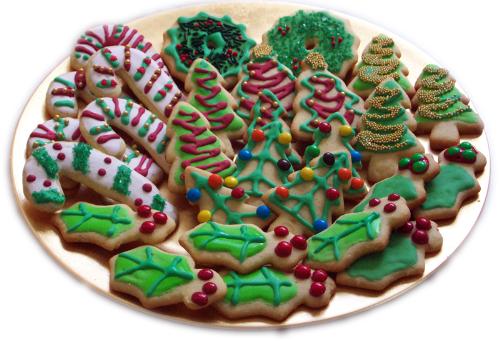 United States
December 22, 2007 11:39pm CST
Every year on Christmas Eve, my husband and I bake Christmas cookies. We make everything from scratch. I love using the cute Christmas cookie cutters and all the icing and sprinkles to decorate. I couldn't imagine a Christmas Eve without our Christmas cookies. We started that the first year we was together and continued it every since then. Do you have a Christmas Eve tradition of making Christmas cookies, deserts, or even meals?
4 responses


• Uganda
23 Dec 07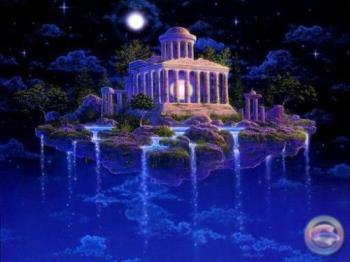 With a lovely man like your hubby around you, am sure christmas will always be a great thing both in your spiritual lives and in your physical lives. I want to send you and your family many chrismas greetings and a joyous new year 2008

• Philippines
15 Jan 08
since you love christmas cookies here are some of my favorite recipes from allrecipes.com Holly Christmas Cookies SUBMITTED BY: Heather Dolan PHOTO BY: UMBER "We've been making these cookies for years. They are colorful, festive, and delicious." INGREDIENTS * 1 (16 ounce) package large marshmallows * 1/2 cup butter, softened * 1 1/2 teaspoons vanilla extract * 1 1/2 teaspoons green food coloring * 4 1/2 cups cornflakes cereal * 1 (2.25 ounce) package cinnamon red hot candies DIRECTIONS 1. In a saucepan over low heat, melt together the marshmallows, butter, vanilla, and food coloring. Mix in the cornflakes cereal. 2. Drop by spoonfuls on wax paper, and decorate with red hots. Set aside, and allow to cool. ---------------------------- Soft Christmas Cookies SUBMITTED BY: Georgie Bowers PHOTO BY: MONA NARVAJA "Soft cut out sugar cookie that I have used for years. I sprinkle with colored sugar before baking or you could also try icing them when cool." INGREDIENTS * 3 3/4 cups all-purpose flour * 1 teaspoon baking powder * 1/2 teaspoon salt * 1 cup margarine, softened * 1 1/2 cups white sugar * 2 eggs * 2 teaspoons vanilla extract number of stars READ REVIEWS (272) * Review/Rate This Recipe * Save To Recipe Box * Add to Shopping List * Add a Personal Note * Post a Recipe Photo * Post a Favorite Food List * Create a Menu DIRECTIONS 1. Sift flour, baking powder, and salt together, set aside. In a large bowl, cream together the margarine and sugar until light and fluffy. Beat in the eggs one at a time, then stir in the vanilla. Gradually blend in the sifted ingredients until fully absorbed. Cover dough, and chill for 2 hours. 2. Preheat oven to 400 degrees F (200 degrees C). Grease cookie sheets. On a clean floured surface, roll out small portions of chilled dough to 1/4 inch thickness. Cut out shapes using cookie cutters. 3. Bake 6 to 8 minutes in the preheated oven, or until edges are barely brown. Remove from cookie sheets to cool on wire racks.

• United States
26 Dec 07
Well, Hubby 5 years ago moved up to US here to live with us ( kids & I) and we started our life together - lived together before getting married - ( had been friends for over 20+ years!) The girsl & I always had the traditon on opening one gift xmas eve then having the cookies we all had made together and or with gramma!! then after they got off to bed.. SO we both stay up late listening to christmas music sitting together by the tree just reconnection (since all week it seems were in different directions) sipping coffee, tea, eggnog whatever we decide on and just reminice about his long snowy drive up here & my nervouseness about him making it safe .. waiting up for him and other fun *private* memories of that night/day! :) then of course putting the gifts under the tree together *playing Santa* :) * this may be the last year we do Santa as hes well KNOWN as :( - lol XX