Best of Shah Rukh..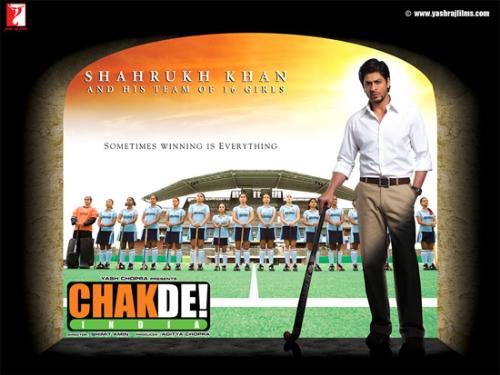 India
December 24, 2007 9:08am CST
What do you think is the Best of Shah Rukh Khan? Chak De or Om Shanthi Om. I like Chak De very much when compared to Om Shanthi Om. In Om Shanthi Om, they show SRK to be dead and again show him alive. But in Chak De, they show SRK defeated in the World Cup Hockey Championship and he comes again and train women's hockey team with lot of sentiments within them and prove them as World Champions to all the people who didn't have trust on him or his Women's Team. Excel your fine comments...
5 responses

• India
15 Jun 08
Well I have not seen both of his movies and I am not interested in watching his movies. Though I have heard a lot about his movie Chak De. I personally don't like SRK that much and I don't enjoy his movies. He is always doing those romance where girls are always crying, but I guess Chak De was different but still I don't like him.

• India
1 Jan 08
both of them were different kind of movies chak de showed how well SRK can act and OSO was a thorough entertainer... both the films deserve a special applause

• India
25 Dec 07
I recently happen to read all about sharukh khan. I also saw Om Shanthi in CD. It is really a great movie - the biigest blockbuster of the year. His other movies are too good.

• India
24 Dec 07
hi men82in, Yes both of these films are the best and both are on diffrent themes.Om shanti omis compltely an entertainer with comparison of 1960 and 2007 looks. While chake de india is the message of motivaion and feeling of nationality. Both are best still chake de india will be prefered as the best as this give some feeling of national pride and sincerety.