Crafts

United States
December 24, 2007 10:01am CST
I would like to start doing a little craft work. I want to try to do this for a couple of reasons. First to maybe sell them and make a little extra money and second to have some sort of hobby. I think it would be great to do something a little more productive with my free time other than to st in front of the computer. Any suggestions?
6 responses


• United States
24 Dec 07
First find something you like to do. If you do your looking to have more fun and make more money. Http://www.thrftyfunfun.com Is a site with some crafts. These people do them out of love. I make koolaid jammers purses. Check my profile. I love to make them. I love the different styles I do. So this is something I'll do for years to come. I know a man who makes candle holders out of tin cans. I know a woman who uses baby jars to make candle holders. Join a yahoo group on soap making etc. What ever it is you like to do. The money will start to come in. If you like to sew anything. Make doll baby clothing this is hot for cabbage patch and American girl (I think)..If you like to paint walmart has a nice starter kit. scrapbooking is another great one. You can make one and sell it. Then the person can fill in the photos etc. it's just too many out there you can do. Think of recycling and have fun.

• China
25 Dec 07
yes, you are doing the right thing , i think it can bring you both money and experience of making something by yourself . so keep on making that thing , itis a good hobby . by the way , you are a girl ,aren't you

• United States
25 Dec 07
LOL! Thanks for your response, and yes I am a girl

• China
26 Dec 07
Hello dear barbiegirl. It is really a very nice idea to make some arts and crafts if you can so that you can also sell them somewhere for some dollars and once you are capable of doing this job well, you can make it as a way of living and you will not have to go out to work for somebody, but for your own. I have always been thinking about being my own boss to make a living though it is difficult for me to have my dream come true. I hope that you will enjoy a lot of your nice idea and put it into real action. Good luck, my dear friend.

• Kuwait
24 Dec 07
its good decission of making crafts,i do sometimes specially if im the mood to make a bag for cellphone or minidresses for chocolates, lately i have lot of orders im selling to my friends. that is my hats.ndmade crafts, good thins is made only 6 dozen and i stop try again to make another design just some people will have it:) cleaver ha... he he he he he

• United States
24 Dec 07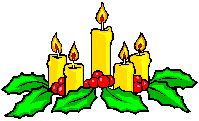 I have found that just finding something you like to do sew,crochet,paint,or anything all you have to do is try,beading and scrap booking are very popular and rather simple to do you can buy pre packaged kits in the store to get an idea for something to make or just use your imagination I freewill alot and just goof around and end up with some pretty neat things.i have made blankets and pillows,necklaces and braclets and rings.I just use my imagination and use things I have around the house alot.i pick things up at yard sales that are cheap or free to help along the way.you can make lots of things out of pipe cleaners.I hope this helps and happy holidays.