has anyone heard about Will Smith's new movie "Hancock"?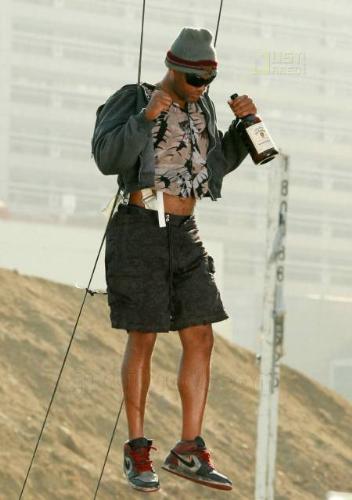 Craig, Alaska
December 26, 2007 7:02pm CST
I just watched the trailer. I can't wait to see this movie. Do you want to see it? Do you know much about it? Share what you've learned about the movie so far on here. I've learned that according to the trailer it looks as if he's a superhero I think. Below is a link to see the trailer. http://www.latinoreview.com/news/hancock-trailer-3524
1 response

• United States
9 Jul 08
Yeah, he's a superhero with flaws. He gets the bad guy, but at the expense of tearing up the city, making him a nuisance. When he got a warrant out for his arrest, he turned himself in and eventually, the cops got him out to help them out. Interesting movie. I hate to spoil it.

• Craig, Alaska
10 Jul 08
Thanks for explaining the movie a little. I want to see it but wanted to know more about the movie.