I am looking to educate Mylot and make a lot of new friends.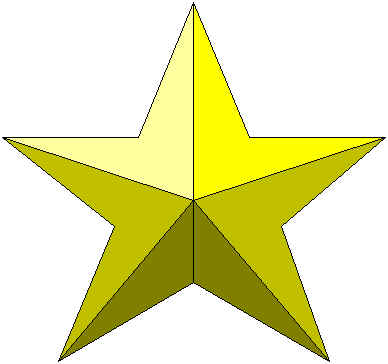 Vatican City State (Holy See)
December 28, 2007 1:32pm CST
i have been about a bit and can help pass that knowledge on to people on mylot who need advice and friendship. I probably have more experience than most of mylot put together and it is no exaggeration that i can be a benefit to your life. i look forward to passing on help and amusing quips as i manage to raise several smiles at work per day. I am also quite a catch. Handsome as a bag of diamonds.
2 responses

• Canada
28 Dec 07
You seem quite arrogant and I don't think you will attract many friends saying that the whole of mylot users have less to offer than yourself. Maybe you should try being a bit more humble and people might actually take what you have to say seriously. Right now, I think you still have a lot of learning to do probably in more than one subject. You are welcome to visit the numerous discussions on mylot I am sure you will find some interesting ones that will allow you to learn new things.

• Vatican City State (Holy See)
28 Dec 07
i do not mean to be arrogant. sometimes genius can come across wrong. i am presently going through mylot and educating people as is my way. i am sure all will come to appriciate my warmth and knowledge. by the way, i am incredibly handsome.

• Vatican City State (Holy See)
28 Dec 07
cheesehater, i mean no disrespect to anyone, no matter what thier intelligence level. i think i have so much to offer and to give. i see myself like the three wise men all rolled into one.

• Canada
28 Dec 07
I really don't care what you look like. I don't think you're anything close to a genius just from the meager quality of your self praising posts. People are here to share in ideas and knowledge not to blow their own horns and disrespect senior members. I have not been on mylot very long but I can tell you that their are a lot more intelligent members here than you.


• United States
29 Dec 07
Oh captain my captain, where have you been? I'll be looking forward to the wealth of knowledge you have to share. I'm sure it will be interesting. It's so amazing that you have enough time to come to mylot considering your "genius"...and no I'm not single, so handsome doesn't work for me.

• United States
29 Dec 07
Excellent question, perhaps he is also a genius and is off spreading his knowledge to some other part of the world in need.

• Vatican City State (Holy See)
29 Dec 07
foxyfire33, you are human so you would desire me if you laid eyes on me.

• United States
29 Dec 07
ou really are looking for an
@ss
kicking aren't you...