do we get less ss if we get married?

United States
December 29, 2007 10:36am CST
My girlfriend and I have been living together for 5 years. We have a house. I would like get married, she dosn't. Her latest reason is How about when we retire? Wouldn't you rather each of us get the full social securety checks rather than one combined? Is that true? Do we get more money when we retire if we stay single?
2 responses

• India
29 Dec 07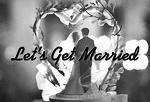 Hi marty3888, do you like to get more money after retirement or need a best commited partner. I think a good socialy secured partner is more important than money.If this the reason than I would not agree with her. You have a house and both are earning than why not get married to have strong bonding and sense of responsibility with secured social life.

• United States
29 Dec 07
That is a very complex topic and question that I will try to answer with my best understanding. Now, as you know, when an individual works, they are constantly paying taxes out of their paycheck, called Social Security tax, as you already know. Come "Tax Return", everyone is so happy because they think that they are getting back all of their taxes that they put in to the government. But that is incorrect. You only get a certain percentage of that. Now, this social security tax that you are paying for, does not go to you. Whom it goes to are those individuals that are already old, basically, the "Baby Boomers" of the war. Now, the people who are going to pay for you when you become old and retire are those young individuals who are working as well. If you file your taxes and say that you all are on a "joint" income, then my understanding is it will be the same as having a seperate income. That is become the amount of money one recieves, is not affect by the amount of money the other recieves. I also believe that the real conflict comes in with a child. If a child comes into the situation, then there are some other changes that should be taking into consideration. But in answer to your question- you will not get any less, or any more, SS depending on whether or not you are married.