How many people have wierd habits?

United States
December 29, 2007 5:13pm CST
I myself bite my nails when nervous and i smoke to calm my nerves other then that i dont think i have any habits of the wierd.lol lol My boyfriend he rocks when he watches tv. My son he makes up stories when hes nervous and wants to impress people.
1 response

• Craig, Alaska
31 Dec 07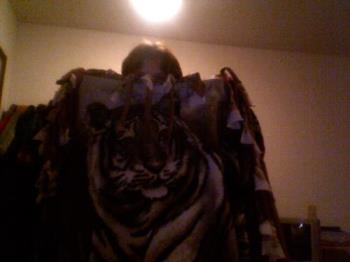 I have a weird habbit that my past husbands always bothered them but I been doing this since I was a child. before I go to sleep at night in my bed, I smell my blanket as I pull it up to my face to stay warm. I do this because I am making sure it smells clean still, other wise I know its time to wash it tomarrow. I also do this cause I like the smell of my blankets that I use only.