New Years- Food? Drink? Sleep?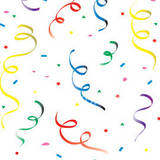 United States
December 30, 2007 3:43pm CST
There has been much discussion on mylot lately about what people will do for New Years. My question to mylot is- are is there something special that you eat and drink on New Years? You know- that one special thing that is just reserved for New Years, and no other day?
4 responses

• United States
31 Dec 07
yes out tradition is blackeyed pea's and cabbage..This is supposs to bring money and good luck,probably an old wifes tale but the family does it anyway.We usually fix cornbread and add a meat dish, but the blackeyed pea's and cabbage is a must have regardless..

• China
31 Dec 07
In china, people eat dumplings which represents family altogether on new year.They also give presents with each other for celebrating new year's coming!Moreover,they also have a visit on their friends!There is one month left and new year is near.How i eager to go home and meet my family!

• Philippines
30 Dec 07
in new year's eve, it will be all of the above, food, drink, sleep and games. i think there will be no special food, drink, or games, but waht is special is the moment. just thinking that another year has passed and another one is coming; and we are still together. that calls for celebration!

• United States
30 Dec 07
Pizza on New Years Eve, if I can figure out how to order online..lol