So what's your plans for 2008?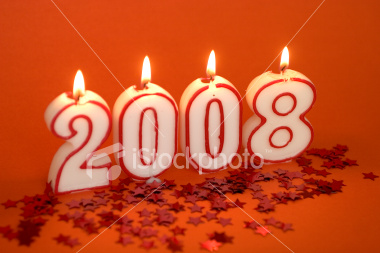 United States
December 30, 2007 6:27pm CST
It's coming to an end for 2007 now moving along with 2008. We've heard and been through it all! The news of the four junkies - Lindsay Lohan, Britney Spears, Paris Hilton and Nicole Ritchie - what do they all have in commmon? Booze, drugs and stupidity! The horrible event in Virginia of the massacre who shot down 30 people or so! It will be next year's presidential elections for the first time african american or female president of the U.S - This year was not what I expected it to be. New years resolutions to me were always meant to be broken - You all can relate that to me because most of the time we never do them! But it is this coming year where I do need to do without even blurting it, but more like a Nike Slogan "Just Do It!" Time to get in shape, excercise - kill the carbs, sugar, salt, fastfood - you name it! Time to advance in my computer career with a higher paying full time job! Are you all ready for 2008? Or is it just another boring year for you?
1 response

• Philippines
26 Jan 08
yes i do have goals for 2008, i just hope to continue to work and find extra money. since i found mylot now i can earn more here and i like it so far. i'm taking one day at a time - i don't have time to hang out with friends, but now i am trying to face life the hard way and take responsibilitys in a whole new level.