Yeah! I reached (500) ... umm... is it good?

Finland
October 29, 2006 11:00am CST
I have never really figured out what does this number do? Is it the number of posts i have made or something? Anyways it looks like a nice number to me... this far i have $7.07 i think it really sucks, how about you? But i haven't posted anything stupid... i have made alot of great posts IMO... what do you think? Is it good?
2 responses

• United States
29 Oct 06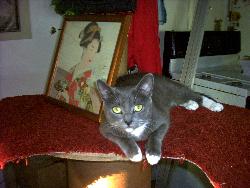 No, I really think it is totally pathetic. You start to do something that you think is a good thing and then they crap on you. I think the least they should give an intelligent statement should get $.10. I really thing this is just a way go get the world into a communication mode.

• Philippines
9 Jun 07
Hmmm, for 500 posts, you only got $7.07. I think this is not a good sign. When I reached my 500 posts, I made almost $15.00. :) Maybe you should make your posts more lengthy and do not forget you can refer this site to other people too! :) To make your earnings higher. Anyway, good luck on your next posts. :)