What month do you start your Christmas Shopping?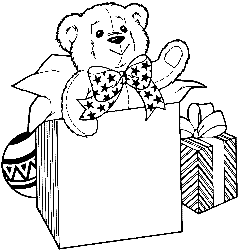 United States
6 responses

• United States
29 Oct 06
Hmm does making your own Christmas gifts count?? If so, then I started and finished some of mine 2 days after this past Christmas. I sent those gifts off at at beginning of this month (couldn't wait any longer had to send them out LOL). I have most of my shopping already done, except for minor items for my hubby & boys. ~Remember to give out +'s when it's deserved & select best responses. It helps us all out ;-]

• Rothesay, New Brunswick
29 Oct 06
I started this month but I only have two presents for my son so far, I am really gonna have to get my butt into gear if I am ever gonna be able to get everything I wanted to get him....

• United States
29 Oct 06
I've already started shopping.

• United States
9 Dec 06
I am usually about done by now but I havent got that first thing yet


• United States
23 Nov 06