Ever wondered how different fruit got its name?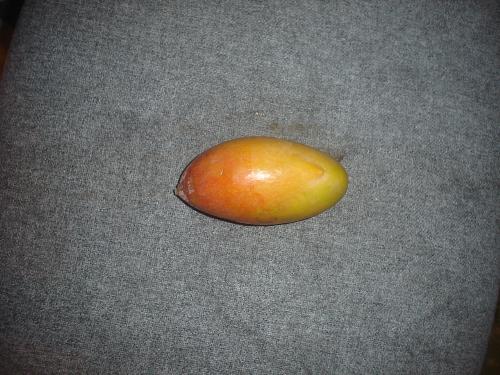 December 31, 2007 4:47pm CST
some are obvious, Orainge, because its orainge, pine apple, well i can see how that one happened. Mango? well i just finished eating one and was looking at the stone, well it seems obvious to me what purpose it served and thus it became known as the man go. Anyone got any other idea as to how fruit gets its name?
4 responses

• United States
1 Jan 08
ROFLMFAO oh my..someone was alittle tipsy last night eh LOL Too funny!

• United States
2 Jan 08
Ah--here's that famous discussion mentioned in the other one....nice how you spelled orange...

• United States
2 Jan 08
My, my Eskarena...found the discussion you were talking about...hehehee Okay in all seriousness though...well how did someone come up with the name/color for orange anyway to begin with? Or any color?

•
2 Jan 08
OH DEARY ME, THE MORE I LOOK AT IT THE WORSE IT GETS blessed be

• Kuwait
1 Jan 08
Your right eskarena, why fruit have thier own name, same like us our name name have a meaning but fruit i cannot really think about it like papaya, we can read as papa-ya same yes papa:)

•
1 Jan 08
Thankyou my friend, thats another one added to my list blessed be

• Canada
31 Dec 07
I dunno, but i always have wondered about the pineapple.. If you can explain that one to me i'll pat you on the back lol. As for the other fruits and veggies, i have no idea. But i'll be wondering along side of you for the rest of my life.

•
31 Dec 07
hahaha well i can sort of see the pine apple, being the ground grown fruit that would use the pine for shade and be sweet like an apple, but thats just guessing lol