What Is Your Favorite Restaurant for Spending A Romatic Night?

United States
2 responses

• United States
1 Jan 08
my husband and I love going to the melting pot. It is a fandu like restraunt. They keep it very dark with all tables lit by candle light and the boothes are high backed for privacy. We do not get to go very often since we moved because now it is like an hour away and we also had our son last feb so due to the expences we can not afford to go but maybe once a year.

• India
1 Jan 08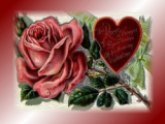 Hi,I too observed those atmosphere also effects the love. I would like sea shore restaurants that faces sea that too with cabins private cabins. I had experienced this near my home a local restaurant which provides this one. I would like to see those sunset with my loved one facing the sea if she too like that. This restaurants name is seashoreseagull. I love this one especially they give those privacy and that too for the loved ones even if we have to pay a bit more. May it also enchants those romantic feelings in me.