Christian or Shawn...question for the ladies or guys

United States
10 responses


• United States
8 Jan 09
this is so very true but you know I like christians confidence and that cocky attitude but he is definitely a one night stand.

• United States
13 Jan 09
I am more attracted to Sean. Sean is adorable. Christian is way too macho for my taste.

• United States
8 Jan 09
Christian defintely I love that attitude his swagger.But definitely a one night stand

• United States
17 Sep 08
Christian/Cole, sigh.........I always go for the bad boys.


• Philippines
16 Mar 08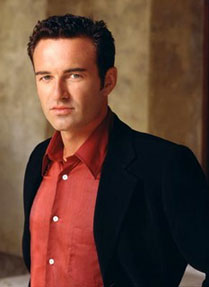 I love Christian..I have always liked him from Charmed as Cole. He is really getting more exposure now and I am glad I am seeing more of him.

• United States
15 Mar 08
Ok this is not an easy choice hehe they are both very good looking. I do prefer Christian I think but it's marginally over Sean. They are both not only very good looking but they both have some good gualities to them. They can also both be big time jerks too but I like to concentrate on the good things. I have been a fan of Julian McMahon for some time though, ever since Profiler and I have enjoyed him in everything I've seen him in. I hope to see him in more things in the future.


• United States
5 Jan 08
Christian!!! Definitely!! He makes me simply cream !