Does age matter?

United States
4 responses

• United States
29 Oct 06
Older men and younger women are just another pointless stereotype. When I was doing post secondary stuff, I was dating a college professor of mine for 6 months. She was 36 and I was 16. We actually got along very well, I wasn't just trying to get a grade. I think my parents are 16 years apart. It doesn't matter at all to me.

• Romania
29 Oct 06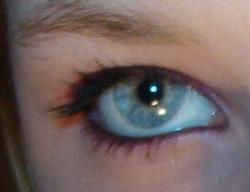 i don't think age matter as long as they get together really good... i think is mentality of others that tell us what is right or wrong..but honestly as long as there is love.. nothing is wrong... well if the difference is big.. if it doesn't bother them in few years it will.. couse the younger one would want to do a lot of things that the older can't so.. but if they r wise enough they can pass over this things

• Germany
29 Oct 06
I think age difference usually doesn't matter... I usually have older girlfriends (2-3years).

• Canada
29 Oct 06
there is almost 12 years between my husband and I. At first we both worked at this big hotel, he was a manager and I was a waitress(so you can imagine what the word was around the other staff), and at first it was weird, and he was like a hero to his friends. But after 4 years, and two kids later, we harly even notice a difference.