hey dudes do you think national treasure the book of secrets will rock??

India
6 responses

• United States
6 Jan 08
I really liked both the first and second National Treasure movies, however I still like the first the best. I still will probably buy the second when it reaches DVD, as I did enjoy seeing it in theaters. It just was not quite as good as the first because the previews gave away too much of the plot

• United States
10 May 08
I saw Book of Secrets in theater with my parents and my fiance for my birthday,and I thought it was really good,I think it was about as good as the first one,if not better,even though they were both awesome,because in both movies they are hunting clues so they can find treasures.


• Fiji
20 Jan 08
I think that this movie rocks...Cage is a great actor and the role fits him well. A great family movie that I enjoyed very much. Intelligent I'd say......

• Craig, Alaska
8 Jan 08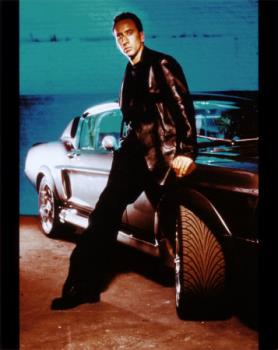 I just got home 1 hour ago from watching this movie. I loved it and totally recommend it to fans that enjoyed the first one . I also enjoyed the walt disney cartoon "Goofy" before the movie. That was funny and my son loved that. he did enjoy the movie to. wow, what a incredible movie. I wonder if anyone this world would ever consider being a treasure hunter like Ben Gates did in this movie. I love how nicolas cage did a great job once again. He is such a great actor. I am searching for all his movies. I want to see them all.