Animals, Sports, and Humor!!!!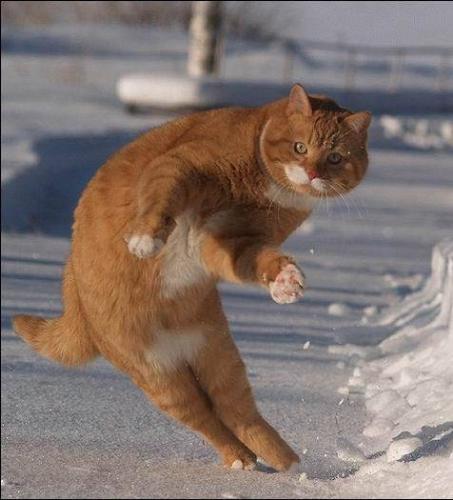 United States
January 6, 2008 11:56pm CST
Alright I have just recieved a bunch of cute little cat pictures with them doing various things. My question to you is have you ever gotten a picture of your animal where it looks like they are doing a sport or is just so hilarious that you had to take it? Please describe picture. Thank you for your replies.
1 response

• United States
7 Jan 08
our dog was in the truck and had her paws on the steering wheel and she was looking around it was so cute i had to take a pic but them i broke my phone and lost it that suked so im hoping she does it agian this time with her sunglasses on

• United States
7 Jan 08
Awww How cute. My cat likes to lay half falling off the coffe table and it's kinda funny when he's startel because it looks like he's a kung foo kitty.