I want credit....For what I do....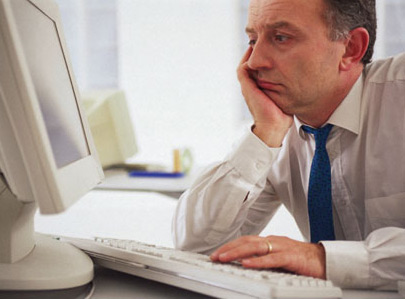 Pakistan
January 6, 2008 11:57pm CST
Sometimes we do net get the credit for what we do...It's literally unbearable. I am a graphics designer, I have three colleagues with me in the same profession, most of the time it happens that they get the credit for my crations and like me most of the people do not speak in their own favour. It's Like I pour water in the glass and the other guy drank it...LoL....What do you guys think about this type of Behaviour? and does it happens with you too? How do you handle these situations? do you speak up or stay quiet?...
5 responses

• Australia
7 Jan 08
i feel they same way,especially lately,i have had probably 28 years dong my job which is collecting blood,currently at the local hospital.it is definately a skill that requires a lot of practise.we have a lot of newbies that have joined our team and i am forever picking up what they can not do and never a thankyou from them or the bosses.the reason i am getting annoyed lately is that the newbies get the same wage as i do,yet i do most their work.i am starting to speak up now,and little by little the boss is starting to see the clear picture.cheers sue

•
7 Jan 08
haha - I often fall over after giving blood. I wish I had you around to pick me up, Sue! haha You just keep spoon feeding the newbies - you are doing a wonderful job that is much under-appreciated.

• India
7 Jan 08
it is the case most of the people face that i guess. i haver many time deprived of what i deserve due to these. there are some people who like this take away your credit. they like the oiling business and take others' credit. i have always felt this in career. may be this is the trend now.

• Pakistan
7 Jan 08
Yes this is "an irritating trend now" I agree with you

• India
7 Jan 08
Let me tell you, the world is full of parasites. People skip no chances to take advantage of others for their own benefits. This is what is happening with you, and this is one of the leading problems among corporate employees. Somebody else gets a praise or thwat for something that he doesn't do, i.e. Snatching credits for good things and throwing the credit of bad things on others. You too are being attacked by such corporate parasites. You should speak against it. If you stay quiet, some time in future will come when others will know about real things, but till then, the parasites would have harmed you a lot. So, I will advice you to let others know that you should get the credits for the things that you do.

• Philippines
8 Jan 08
I agree with what the other have already said, there are parasites everywhere! I've encountered a couple of them myself. They hog all the credit for all the hard work you've done. What I do? I try to be calm as possible and tell them whats the real deal. If they don't listen, I kick them out of my list of friends! Simple as that! Friendship is suppose to be a mutual relationship! Or if it is a co-worker in my office who is a parasite and he hogs all the glory, I let him explain to our bosses whats the real deal behind the projects we are presenting. Eventually he'll choke and I have to take over. Double damage for him, humiliation plus a good ol' spanking from our bosses for lying to them!

• Philippines
7 Jan 08
Yes, we do need credit especially when at work. We work hard to earn, so we should earn we have worked for. I believe that some people (like your colleagues) are like dogs, biting the hand that feeds them. I have experienced that at times, but I do certainly not take it by simply sitting down since I fight for what I know is right and my right. But there are company's that seem to gang up on one poor individual, they'll pull you down especially when you're just new to the place. And if they have someone backing them, then you're only way out is to literally get out and resign..