Whats your favourite OCC build to date?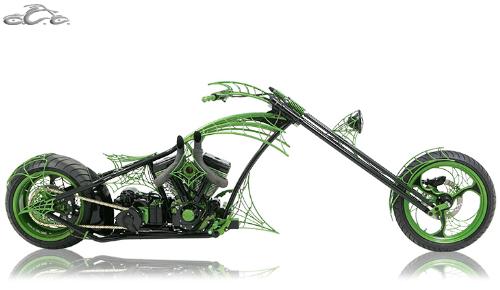 Ireland
January 7, 2008 1:36pm CST
Whats your favorite bike the OCC boys have built so far, Mine has to be juniors dream bike, What a beast!, In saying that though i have to say i do think every bike they make is amazing, especially the go fast bike aswell, Brilliant!Whats your favorite build?
2 responses

• United States
7 Jan 08
I use to watch this show all the time on Discovery Channel. After it was moved to TLC, I do not get to see it as much as I use to but if I had to pick which chopper was my favorite, I would pick the fireman bike or fire bike. Which is the correct name for it? The reason why is because this is one that I thought looked cool and I also can't remember a lot of the other ones they made, like the Go Fast bike.

• United States
7 Jan 08
I remember when they had to restore it. In the episode they kept having bikes falling off their tables, was the Firemen bike one of them? Do you remember? The last episode I saw was when Micheal made that 'Who to Blame' or 'Who Gets the Blame' wheel for his father, Paul Sr.