Honey, I shrank oranges!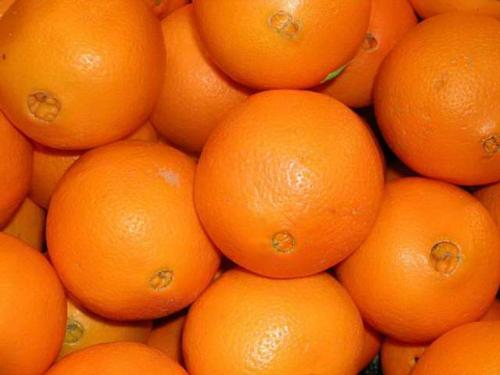 United States
9 responses


• United States
9 Jan 08
I love dried oranges, so sweet and nutritious....

• United States
11 Jan 08
I have a dehydrator that I use to dry bell peppers. I like to make my own seasonings for cooking. I dry them and grind them. I also dry my onions and grind them. Then I can add them to all kinds of foods when I am cooking.

• United States
11 Jan 08
I do peppers and onions too...it is so handy to have it when needed, specially during the cold winter days...

• United States
11 Jan 08
I have always loved nibbling on dried fruit period, but never cared for the idea that they have that sulpher dioxide added to it..I guess drying fruit at home would be more natural and wouldn't have that sulpher in it..how do you dry fruit anyway...in my other discussion about organic food I think you mentioned a machine??? Is it expensive??

• United States
11 Jan 08
it cost about $50-60, I saw same on ebay for $36.... I have one for 4 trays, some with 8 trays are more expensive... you have to store dried food in paper or special containers...

• Canada
11 Jan 08
I would go with coconut. I love the meat and the powder. so i won't have much problem with it dried. I always go with orange juice rather than fruit unless it's sweet

• United States
11 Jan 08
with juice you are missing the most important part, fiber...

• Philippines
9 Jan 08
Oh! i just love the sound of oranges and curiuos about dried oranges. I also love dried fruit specially dried mangoes but haven't tried dried oranges yet. How do you do that? Do you peel it or slice it before drying it? Pls. do share it sounds really tasty.

• United States
11 Jan 08
you don't have to peel it, just cross slice it and dry... you can not make it too dried...

• United States
9 Jan 08
I've never heard of dried orange slices before, but they sound tasty. How do you make them? I like the taste of dried fruit, and it can be nutritious. But I try not to eat it unless I can brush my teeth soon afterward, because in the past I've gotten cavities from eating too much dried fruit (in trail mix). Dried fruit has a lot of sugar in it and it's sticky, so it sticks to your teeth!

• United States
11 Jan 08
agree, you have to brush... Oranges are very good, you can not make it over dried...

• United States
8 Jan 08
I love dried blueberries and strawberries but never tried dried oranges b4. Thanks for mentioning this, pola. I'm gonna see if the stores round me have any I could buy.

• United States
9 Jan 08
it is so tasty, but be careful, don't make them too dry...

• China
8 Jan 08
Hello dear polachicago. I love oranges, but I love more of orange juice. I find that orange juice is very good to my throat when my throat does not feel so good. I always have some bottles of oranges stored at home for drinking every day. But I don't dry it, nor I do dry any other fruits. Thanks.

• United States
29 Mar 13
Hi Polachicago, That's so cool. I wish I could say I dry my fruits at home but I don't. I prefer to buy them already that way. I never tried dried oranges before but I did try apricots and mangoes. They happen to be my favorite dried fruits.