Pussycatdolls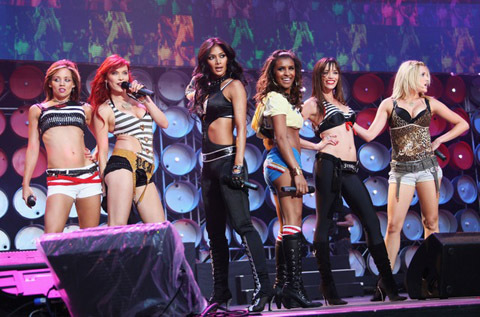 South Korea
6 responses


• Lebanon
2 Jul 08
It's nice of u to say that. I like them too. And I feel the same thing when i see them performing, that i want to dance. But not just when they perform. Whenever I hear their songs, I can't stop moving, and I really feel the urge to dance. Rita

• Romania
6 Apr 08
Hello
Paksu
. I also like the Pussycat Dolls, they move in a way that makes you jump out of your sit and start dancing. I have a friend that every time that she hears Buttons she starts dancing no matters were she is. It very amusing and cute at the same time.

Take care and have a great day
ScarFace


• Indonesia
25 Feb 08
I love pussycat dolls...even though a lot of people judge them in a negative way...but i just love their music and the dancing!!sexy!!

• Philippines
20 Jan 08
Oh yes, I love this group as well. Especially Nicole, she has a really great voice. They are all good at dancing and they are all such a doll!

• United States
9 Jan 08
I like this group too and the way they dance is great. Nicole is a really good singer butI don't like the fact that only Nicole gets to sing. If the people in the group are so good why don't they even get a little singing part. There are to many girls that supposidly sing good but we never hear them. Oh well, they are still a good group.