How fast is your internet bandwidth (speed)?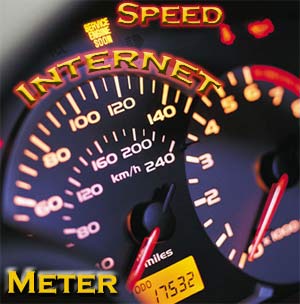 United States
January 9, 2008 11:31am CST
Throughout the years it is a big relief to have high speed internet over dial up. Of course how convenient it is to have web pages load up faster instead of sitting there for minutes pulling out your hair waiting for a long time. How fast is your bandwidth speed? Does it have good download/upload time?
2 responses

•
10 Jan 08
2megs. Uploading is fairly fast, I use ftp alot because of my sites so I need a steady upload. right now, it's quite fast but I am planning on stepping up to either 4megs or 20 megs but right now I'm happy with 2. ~Joey

•
9 Jan 08
I get 2.2Mbps from BT Broadband, it is like a different world compared to dial-up! I am sure there are people out there with faster lines but I don't do many big downloads such as movies. I just email, browse, chat and download music occasionally and it is plenty fast enough for all my needs.