How many of you are constant users of Yahoo?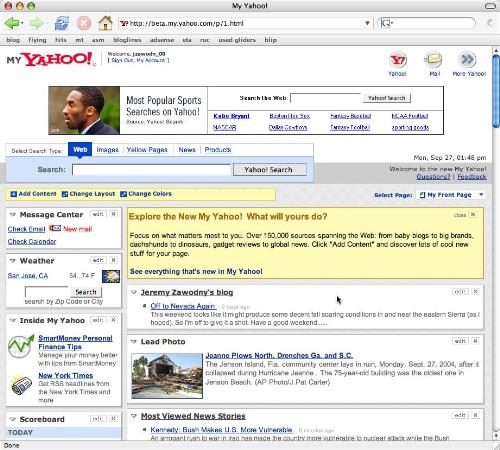 United States
January 10, 2008 4:09pm CST
For how many years it has been out - of course it is highly known and millions worldwide use it, but are you constant users of it? All my filipino relatives and friends use this - the country up there is on it like a plague. It is addicting - especially those that go in Yahoo Messenger - chatting like no tomorrow. I like the new layout now when checking Yahoo Mail - finally an all in one - having both to check your email and connecting on Yahoo Chat and free text messaging anywhere in the world - which not even other email sites don't have yet.
3 responses

• United States
11 Jan 08
I have been a member of yahoo for almost 10 years and will always use yahoo. I use it daily, both email and messenger. I absolutely love it. God bless

• Philippines
11 Jan 08
I have been using Yahoo! for several years now and I am contented with the services they offer. I use Yahoo! Mail from time to time. Same thing is true for Yahoo! Messenger. However, when it comes to researching, I can't depend that much on Yahoo! and so I use other browsers which are more helpful.

• United States
10 Jan 08
I have been a member of Yahoo for the past 6 years. I love the mail system and ofthen play their games. I used to have Yahoo messenger but I didn't have many friends on there so I got rid of it and stayed with my original messenger. Yahoo is a great place and I understand why there are so many people in the philipines that use it.