How many of you still use Microsoft Windows 98?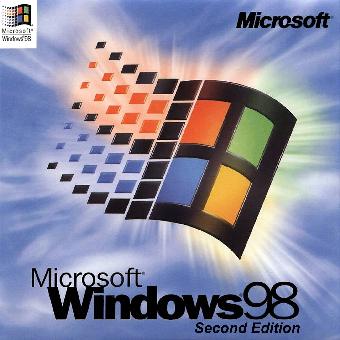 United States
January 10, 2008 4:24pm CST
I was shocked to see that certain areas are still using Microsoft Windows 98 SE. Well mainly I saw them in businesses other than in home use. For how many years I have not used it I probably would have forgotten how to install it since it is a FAT32 operating system - it is so much now just installing XP/Vista.
2 responses

• Philippines
26 Jan 08
hehe i don't think i have ever used windows 98 - over here we have windows xp and that new one windows vista? a lot of your terms fat32 - um like confused hehe - i thought you were saying the operating system is fat, but that's just me you can tell i don't know much about computers.

• United States
29 Jan 08
I used win 98 until March of last year when I bought a new computer with vista. Two years before that, I was still using win 95. I prefer the old DOS systems, they use far less memory making your system much faster and give o more control over the system. In my opinion win 3.11 was the best version and it's gone downhill ever since, starting with win 95. The new NTFS OSes like xp and vista make it much more difficult to diagnose and repair problems. With the old FAT (file allocation table) systems, you could reinstall windows over the old version without reformatting and losing every other program installed which was great when the only problem was actually in windows and not anything else.

• United States
29 Jan 08
Oops, I meant win 4.11 was best in my opinion. Of course there's always compatibility issues, your favorite old DOS program won't run on win vista and your fav new programs won't work on the old DOS versions but I guess that's how they play the game and keep selling products.