The Eye - Horror movie from Japan remade in the USA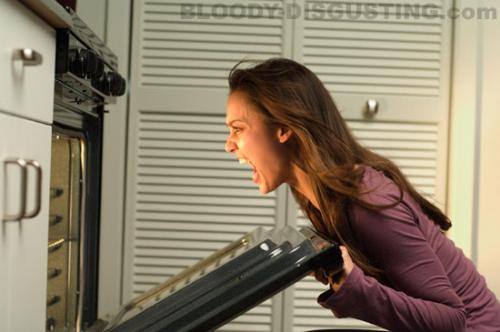 United States
January 11, 2008 1:58am CST
It never seems to fail that the U.S plans to make so many remade horror movies that originated from Japan and yet fail. The only american version I like was The Ring, but the sequel was just boring and not even close from the first one. Both movies of The Grudge was terrible. One Missed Call was even worse and had no point. The Eye that orginated from Japan was a big hit and yes it did give chills to the spine. I'll just have to see this new version when it hits theatres on Febuary 1st, 2008.
3 responses

• Canada
11 Jan 08
Leave it to hollywood to toally butcher a movie. But then that's their job. ;p I don't think they should remake movies like that. Add some subs to it and maybe a dub if you feel the need to draw in the part of the audience that refuses to read subtitles and leave it at that. This remaking stuff is nonsense. The Ring is supposed to be a trilogy but the first one was pretty badand the second one was so bad they never even bothered with the third. But the originals are awesome...


• United States
11 Jan 08
I might have to go and see 'The Eye' when it comes out, it seemed to be a pretty interesting idea. Of course, the fact that Japanese horror movies are being re-made here in the U.S. is not surprising. There are few real original movie ideas nowadays, it's come down to sequels and re-makes of either classics or movies from other countries. Another movie, One Missed Call, just came out and that was also a re-make of a Japanese movie. Of course, as with most of the others, the Japanese version was so much more dynamic and better acted. They are more believeable, they can really put you into the story. I don't get the same feeling from the U.S. re-makes.