Mom or Nanny?

Philippines
January 12, 2008 7:26am CST
Which do you prefer the most? Take care of your own kid or get a nanny. I say take care of your own kid, that is if you are not working and you own your own time. This is better than getting a nanny. 1st, you need not pay for a nanny, 2nd, your hubby will love and admire you, 3rd, your kids will grow closer to you and 4th, you get to demand from your hubby. The latter is the best part really. So, which is it? A mom or a nanny for your kid???
3 responses

• United States
13 Jan 08
I prefer to raise my own kids. I do not like the idea of someone else taking care of my kids. This may be fine for some parents, but I personally don't care for it.

• Canada
12 Jan 08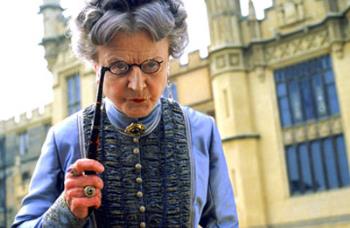 For the most part I perfer to raise my own child. No point getting a nanny when I am home and off work. If when I do go back to work I might consider getting a nanny. There is nothing wrong with that at all. Sometimes nannies are needed. You never know what the world holds for you.

• Philippines
12 Jan 08
Hi florlei, its seems your new here and i would like to say Welcom to MYlot. enjoy yourself here. about your discussion, i prefer to take care of my child. but sad to say until now i dont have a child yet. nice discussion my friend. ^_^