How many ever played Kingdom Hearts 2?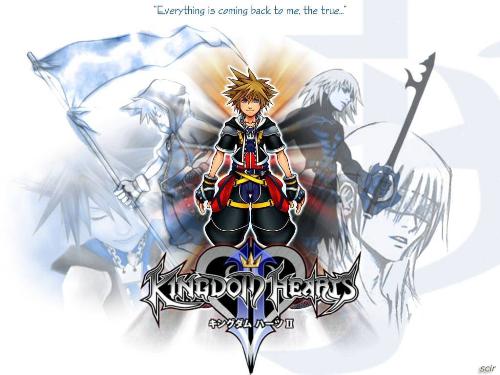 United States
6 responses


• United States
1 Nov 08
Kingdom hearts is one of the best games out there in my opinion. i love all the disney characters and the story line itself. my favorite was the second one but i hated how there were a million movies, yeah some of them were awesome but sometimes i just wanted to play the game and not watch a movie. i cant wait for kingdom hearts 3 that one should be pretty awesome.

• Australia
26 Jan 08
I love this game, I have just completed it few weeks ago. I didn't play Kingdom Hearts 1 so at the beginning I have no idea about the story line but now I am planning to Kingdom Hearts 1 as well as the GBA one while waiting for the third one. By the way, Donald is really cute.


• United States
18 Jan 08
Yeah you sure do like that game don't you? I guess you want to borrow my PS2 again huh? I'll be over again on the weekend to bring it. Yeah I'm waiting for KH3 to come out as well - going to be sweeeeeet!