what use we can make of "GRAVITY"?

Pakistan
January 14, 2008 2:15am CST
i always think about it, after maybe 50 years people would say, "previous generation was so idiot. no one made use of this force of gravity available everywhere". like we say "no one in the previous century made use of the sunlight". anyone knows something is going on in this or not. what possibly could be done?
1 response

• France
14 Jan 08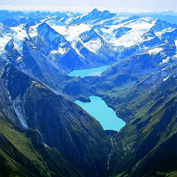 There is no idiots around ... LOL ... previous generations used solar power to heat water and houses and green houses, as we use gravity for a long time in hydroelectric power plants - if my memory does not fail me in Austria there is a power plant using a tiny river in a thousand plus mountain and piped to the turbines at the terrain generating a great amount of energy. It might not be the best way, sure it s very helpful for us right now.

• Pakistan
14 Jan 08
i m sorry u dint get my question right. or maybe i did not make myself clear. could we use gravity or maybe convert this force into energy. i mean it could be used as a fuel. could u imagine a car working on this principle. difficult , isn't it? i m sure it will be done in 50 years. thanks for the response.

• France
14 Jan 08
That's exactly what a hydroelectric power plant does. It converts the potential gravitational energy into electric energy so anyone can use at home or car whatever.